At some point, the books in our usual realm of reading can become monotonous. So I'm turning to authors that I haven't given much notice to before and expanding my reading list with some new and old books whose roots lie in South Asia.
1) Darius the Great Is Not Okay by Adib Khorram
Adib Khorram hails from Kansas City and does a wonderful job of incorporating his Iranian heritage into his writing. His debut novel, Darius the Great Is Not Okay had to be one of my tops for this list.
Darius Kellner speaks better Klingon than Farsi, and he knows more about Hobbit social cues than Persian ones. He's a Fractional Persian – half, his mom's side – and his first-ever trip to Iran is about to change his life.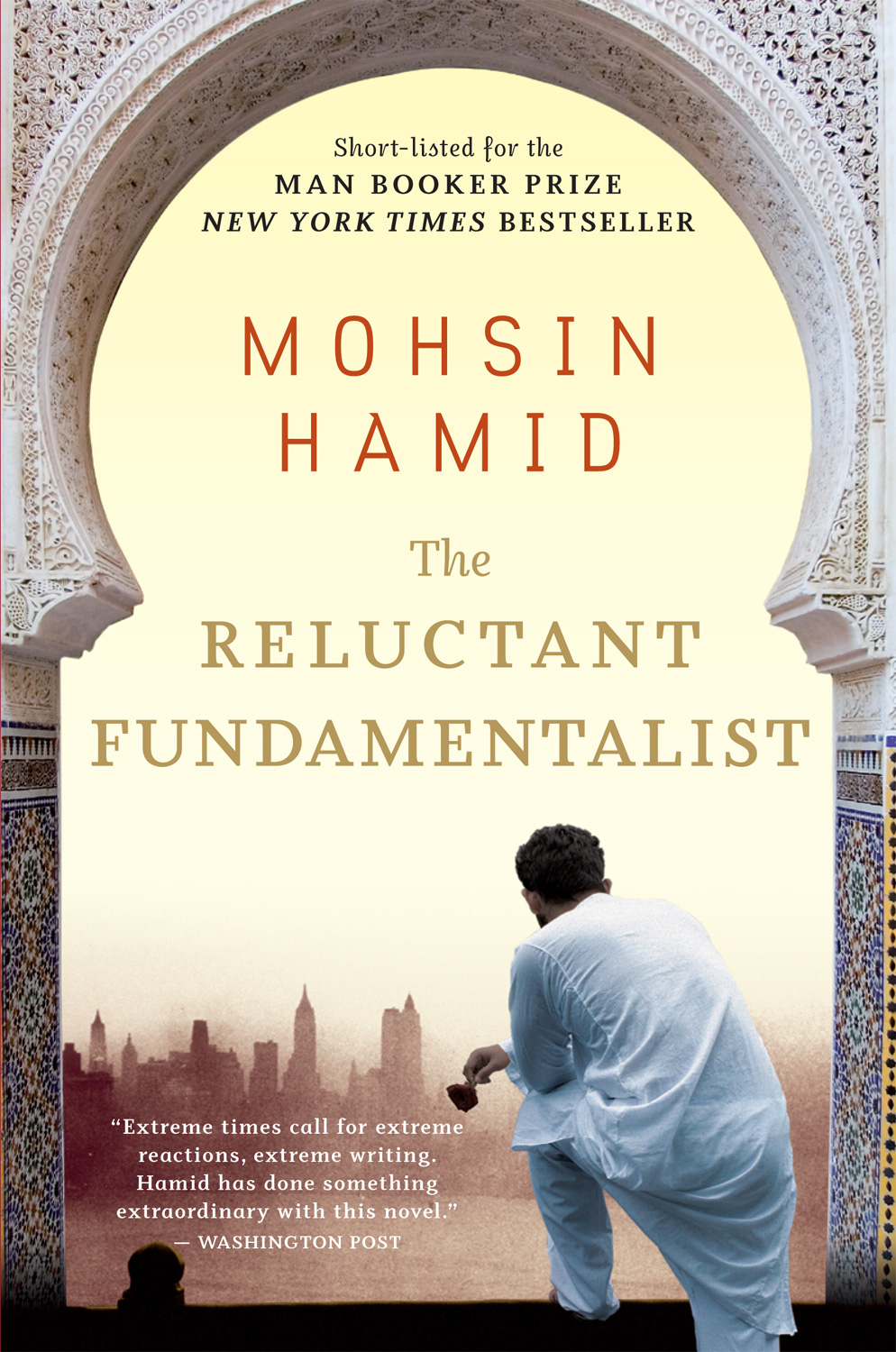 2) The Reluctant Fundamentalist by Mohsin Hamid
Mohsin Hamid has spent his life between London, New York, California, and his birthplace: Lahore, Pakistan. He's achieved a variety of awards for his work and his book, The Reluctant Fundamentalist, was included in the BBC's 2019 list of "100 Novels That Shaped Our World".
At a café table in Lahore, a bearded Pakistani man converses with an uneasy American stranger. As dusk deepens to night, he begins the tale that has brought them to this fateful encounter…
3) The Space Between Us by Thrity Umrigar
Born in Bombay, Umrigar came to the U.S. when she was 21. Since then, she's earned an M.A. in journalism, a Ph.D. in English, and a position as a Distinguished University Professor of English at Case Western Reserve University. Her work analyzes class and gender roles in modern day India and delivers an insightful and refreshing perspective in contemporary literature.
Alternatively told through the eyes of Sera, a Parsi widow whose pregnant daughter and son-in-law share her elegant home, and Bhima, the elderly housekeeper who must support her orphaned granddaughter, the two women have a bond that goes far deeper than that of employer and employee.
4) Marriage of a Thousand Lies by SJ Sindu
SJ Sindu was born in Sri Lanka and raised in Massachusetts. She was selected as a Lambda Literary Fellow in 2013 and teaches at the University of Toronto. Her first novel, Marriage of a Thousand Lies, has won numerous awards but the significance of its subject matter goes far beyond literary accomplishments.
Lucky and her husband, Krishna, are gay. They present an illusion of marital bliss to their conservative Sri Lankan-American families, while each dates on the side. It's not ideal, but for Lucky, it seems to be working. Marriage of a Thousand Lies offers a vivid exploration of life lived at a complex intersection of race, sexuality, and nationality. The result is a profoundly American debut novel shot through with humor and loss, a story of love, family, and the truths that define us all.
5) The Middleman and Other Stories by Bharati Mukherjee
Bharati Mukherjee was an Indian-American writer and professor who, between the 1970s and early 10s, created a wide bibliography of novels, non-fiction, and short stories. Her work was awarded with an honorary Doctor of Human Letters in 2013 and the 1988 National Book Critics Circle Award for The Middleman and Other Stories.
Bharati Mukherjee's work illuminates a new world of people in migration that has transformed the meaning of "America." Passionate, comic, violent, and tender, these stories draw us into the center of a cultural fusion in the midst of its birth pangs, yet glowing with energy and exuberance of a society remaking itself.
6) Before We Visit the Goddess by Chitra Banerjee Divakaruni
Born in Kolkata, India, Divakaruni came to the U.S. to further her education and eventually earned her Ph.D. from the University of California, Berkeley. She has a diverse background that has inspired her writing and has served as a powerful activist for organizations like Maitri, Daya, and Pratham.
In this novel, Chitra Banerjee Divakaruni explores the relationships between mothers and daughters, and the different kinds of love that binds us across generations. Before We Visit the Goddess captures the gorgeous complexity of these multi-generational and transcontinental bonds, sweeping across the twentieth century from the countryside of Bengal, India, to the streets of Houston, Texas – an extraordinary journey told through a sparkling symphony of male and female voices.
7) The Pearl That Broke Its Shell by Nadia Hashimi
Nadia Hashimi is an inspiring role model for women with diverse interests. A pediatrician by trade, a three-time bestselling novelist, and the first Afghan-American woman to run for Congress. She writes to add substance to the stories and presumptions about Afghan identity and culture.
In Kabul, 2007, with a drug-addicted father and no brothers, Rahima and her sisters can only sporadically attend school, and can rarely leave the house. Their only hope lies in the ancient custom of bacha posh, which allows young Rahima to dress and be treated as a boy until she is of marriagable age. As a son, she can attend school, go to the market, and chaperone her older sisters.
But Rahima is not the first in her family to adopt this unusual custom. A century earlier, her great-aunt, Shekiba, left orphaned by an epidemic, saved herself and built a new life the same way.
About her debut novel, Hashimi said: "Ultimately, I wrote this story to share the experience of Afghan women in a fictional work that is made up of a thousand truths."
8) The Serpent's Secret by Sayantani DasGupta
DasGupta wrote The Serpent's Secret to fill the void of Indian representation in YA literature. Inspired by stories heard at her grandmother's home in Kolkata and a desire for her own children to have stories representing them, she wrote the kind of book that would bring Bengali folktale and culture into the American canon.
Kiranmala is just a regular sixth grader living in Parsippany, New Jersey… until her parents mysteriously vanish later that day and a rakkhosh demon slams through her kitchen, determined to ear her alive. Turns out there might be some truth to her parents' fantastical stories – like how Kiranmala is a real Indian princess – and a wealth of secrets about her origin they've kept hidden.
9) Shooting Kabul by N.H. Senzai
Senzai is a multi-cultural person if there ever was one. Having lived in the U.S., England, and Saudi Arabia and traveled to so many other places, her writing pulls from a diverse set of personal experiences. But one of her most profound works was inspired by her husband's experience fleeing Soviet-era Afghanistan.
Fadi never imagined he'd start middle school in Fremont, California, thousands of miles away from home in Kabul. But, here he was, half a world apart from his missing six year old sister who'd been lost because of him, as they'd fled Afghanistan. When a photography competition with a grand prize trip to India is announced, Fadi sees his chance to return to Afghanistan to find his sister. But can one photo really bring Mariam home?
10) In Other Rooms, Other Wonders by Daniyal Mueenuddin
Before attending Dartmouth and Yale, Mueenuddin spent his time in Pakistan and Wisconsin. His bestselling collection, In Other Rooms, Other Wonders, was released in 2009 and has been a finalist for both the Pulitzer Prize and National Book Award.
Passing from the mannered drawing rooms of Pakistan's cities to the harsh mud villages beyond, Mueenuddin's linked stories describe the interwoven lives of an aging feudal landowner, his servants and managers, and his extended family, industrialists who have lost touch with the land. Refined, sensuous, by turns humorous, elegiac, and tragic, Mueenuddin evokes the complexities of the Pakistani feudal order as it is undermined and transformed.
11) The God of Small Things by Arundhati Roy
Roy is an Indian writer and social justice activist with an outstanding focus on economic inequality. She received the Lannan Foundation's Cultural Freedom Prize in 2002 for her work in activism. In the realm of writing, she's published screenplays, essays, and her phenomenal novel, The God of Small Things, which won the Booker Prize in 1997.
The year is 1969. In the state of Kerala, on the southernmost tip of India, a skyblue Plymouth with chrome tailfins is stranded on the highway amind a Marxist workers' demonstration. Inside the car sit two-egg twins Rahel and Esthappen, and so begins their tale…
The God of Small things takes on the Big Themes — Love. Madeness. Hope. Infinite Joy. Here is a writer who dares to break the rules. To dislocate received rhythms and create the language she requires, a language that is at once classical and unprecedented. Arundhati Roy has given us a book that is anchored to anguish, but fueled by wit and magic.
12) What Lies Between Us by Nayomi Munaweera
Born in Sri Lanka, Munaweera has written fiction that encapsulates her heritage in her own unique style. Her work has been considered for a number of awards and her second novel, What Lies Between Us, received a lot of excitement when it was published in 2016.
Ganga, a young girl, grows up carefree in the midst of her loving family in an old and beautiful house nestled in the idyllic hill country of Sri Lanka. Her childhood is like any other – until it isn't. A cherished friendship is revealed to have monstrous undertones and the consequences of trauma spell both the end of her childhood and that of her stable home. Ostracized by their community in the wake of one terrible night, Ganga and her mother seek safety by immigrating to America.
13) Sons and Other Flammable Objects by Porochista Khakpour
Born in Tehran and raised in L.A., Khakpour made her literary debut with Sons and Other Flammable Objects. Since then she has made huge strides in curating work that provides a diverse representation of cultures and perspectives, including a memoir that focuses on chronic illness and the obstacles that come with it. Sons and Other Flammable Objects was awarded the 2007 California Book Award and is a lyrical tale of immigrant identity and family legacies.
Growing up, Xerxes Adam is painfully aware that he is different – with an understanding of his Iranian heritage that vacillates from typical teenage embarrassment to something so tragic it can barely be spoken. As he grows into manhood and moves to New York, his major goal in life is to completely separate from his parents, but when he meets a beautiful half-Iranian girl on the roof of his building after New York's own terrifying and violent catastrophe strikes, it seems Iran will not let Xerxes go.
14) Sea Prayer by Khaled Hosseini
Afghan-born American novelist, Khaled Hosseini, has already made his name known in book clubs and on the New York Times bestsellers list. The Kite Runner series is amazing but Hosseini's other book, Sea Prayer, came to us in fall of 2018 and is one I'm very excited to finally read. In addition to his literary work, Hosseini serves as a U.S. Goodwill Envoy to the UN Refugee Agency and is the founder of The Khaled Hosseini Foundation which provides humanitarian assistance to the people of Afghanistan.
A short, powerful, illustrated book written by beloved novelist Khaled Hosseini in response to the current refugee crisis. Sea Prayer is composed in the form of a letter, from a father to his son, on the eve of their journey. Watching over his sleeping son, the father reflects on the dangerous sea-crossing that lies before them. It is also a vivid portrait of their life in Homs, Syria, before the war, and of that city's swift transformation from a home into a deadly war zone.
15) Razia by Abda Khan
Lawyer turned author, Khan has written two books that embody the global tragedy of sexual abuse and sex trafficking. She is a woman capable of shattering glass ceilings in a variety of fields but her background in law makes her books all the more gripping for me. In 2019, the same year Razia was published, Khan was named British Muslim Woman of the Year.
Farah is a lawyer living and working in London. At a work dinner, hosted by a dangerously powerful man, she comes across a young woman called Razia, who Farah soon realizes is being kept as a domestic slave. Farah travels to Lahore where she begins to uncover the traps that keep generations of people enslaved and teams up with a human rights lawyer, Ali, to seek justice for Razia, but they cannot prevent the disaster that unfolds.
16) Lucky Fish by Aimee Nezhukumatahil
Born in Chicago to a Filipina mother and South Indian father, Nezhukumatahil has achieved many accomplishments in literature. As a poet and an essayist, her work has received numerous awards and accolades and earned her a position as the poetry editor for Orion magazine. She is also a professor at the University of Mississippi where she teaches writing and environmental literature.
Lucky Fish travels along a lush current – a confluence of leaping vocabulary and startling formal variety, with upwelling gratitude at its source: for love, mortherhood, "new hope," and the fluid and rich possibilities of words themselves. With an exuberant appetite for "my morning song, my scurry-step, my dew," anchored in complicated human situations, this astounding young poet's third collection of poems is her strongest yet.
17) A Match Made in Mehendi by Nandini Bajpal
Nandini Bajpal grew up in a family of readers in New Delhi and worked on three continents before settling down in Boston. Her jobs have ranged from parenting to organizing TED talks and has been gracing the YA genre since 2013. Her 2019 book, A Match Made in Mehendi, was released to American, Indian, and European markets.
Fifteen-year-old Simran "Simi" Sangha comes from a long line of Indian vichole – matchmakers – with a rich history for helping parents find good matches for their grown children. But Simi is an artist, and she doesn't want to have anything to do with relationships, helicopter parents, and family drama. That is, until she realizes this might be just the thing to improve her and her best friend Noah's social status. Armed with her family's ancient guide to finding love, Simi starts a matchmaking service – via an app, of course. But soon, she turns her high school's hierarchy topsy-turvy and ends up becoming public enemy number one.
---
Photo and synopsis of Darius the Great Is Not Okay retrieved from adibkhorram.com
Photo and synopsis of The Reluctant Fundamentalist retrieved from mohsinhamid.com
Photo of The Space Between Us and The Serpent's Secret retrieved from Amazon
Synopsis of The Space Between Us retrieved from umrigar.com
Photo and synopsis of Marriage of a Thousand Lies retrieved from sjsindu.com
Photo and synopsis of The Middleman, The Pearl That Broke Its Shell, The God of Small Things, and What Lies Between Us retrieved from goodreads.com
Photo and synopsis of Before We Meet the Goddess retrieved from chitradivakaruni.com
Quote from Nadia Hashimi retrieved from nadiahashimibooks.com
Synopsis of The Serpent's Secret retrieved from sayantanidasgupta.com
Photo and synopsis of Shooting Kabul retrieved from nhsenzai.com
Photo and synopsis of In Other Rooms, Other Wonders retrieved from inotherrooms.com
Photo and synopsis of Sons and Other Flammable Objects retrieved from porochistakhakpour.com
Photo and synopsis of Sea Prayer retrieved from khaledhosseini.com
Photo and synopsis of Razia and Lucky Fish retrieved from Amazon
Photo and synopsis of A Match Made in Mehendi retrieved from nandinibajpal.com