March is such a weird time. Mother Nature is in limbo – hot then cold (at least in Colorado). There's a calm before the storm at work. Tax Season is coming up.
I huddle in more this time of year; mentally preparing myself for the never-ending pool-side events and day trips. I appreciate these things but they can be taxing on an introvert. Especially when that introvert has 89,000 books on their "excited to read" list.
This month, that means the following:
Anna K by Jenny Lee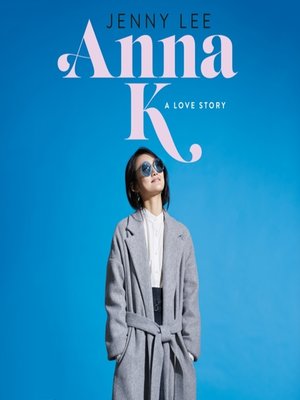 At seventeen, Anna K is at the top of Manhattan and Greenwich society (even if she prefers the company of her horses and dogs); she has the perfect (if perfectly boring) boyfriend, Alexander W.; and she has always made her Korean-American father proud (even if he can be a little controlling). Meanwhile, Anna's brother, Steven, and his girlfriend, Lolly, are trying to weather a sexting scandal; Lolly's little sister, Kimmie, is struggling to recalibrate to normal life after an injury derails her ice dancing career; and Steven's best friend, Dustin, is madly (and one-sidedly) in love with Kimmie.
As her friends struggle with the pitfalls of ordinary teenage life, Anna always seems to be able to sail gracefully above it all. That is…until the night she meets Alexia "Count" Vronsky at Grand Central. A notorious playboy who has bounced around boarding schools and who lives for his own pleasure, Alexia is everything Anna is not. But he has never been in love until he meets Anna, and maybe she hasn't, either. As Alexia and Anna are pulled irresistibly together, she has to decide how much of her life she is willing to let go for the chance to be with him. And when a shocking revelation threatens to shatter their relationship, she is forced to question if she has ever known herself at all.
Dazzlingly opulent and emotionally riveting, Anna K: A Love Story is a brilliant reimagining of Leo Tolstoy's timeless love story, Anna Karenina—but above all, it is a novel about the dizzying, glorious, heart-stopping experience of first love and first heartbreak.
The Sea of Lost Girls by Carol Goodman
In the tradition of Daphne du Maurier, Shari Lapena, and Michelle Richmond comes a new thriller from the bestselling author of The Lake of Dead Languages—a twisty, harrowing story set at a prestigious prep school in which one woman's carefully hidden past might destroy her future.
Tess has worked hard to keep her past buried, where it belongs. Now she's the wife to a respected professor at an elite boarding school, where she also teaches. Her seventeen-year-old son, Rudy, whose dark moods and complicated behavior she's long worried about, seems to be thriving: he has a lead role in the school play and a smart and ambitious girlfriend. Tess tries not to think about the mistakes she made eighteen years ago, and mostly, she succeeds.
And then one more morning she gets a text at 2:50 AM: it's Rudy, asking for help. When Tess picks him up she finds him drenched and shivering, with a dark stain on his sweatshirt. Four hours later, Tess gets a phone call from the Haywood school headmistress: Lila Zeller, Rudy's girlfriend, has been found dead on the beach, not far from where Tess found Rudy just hours before.
As the investigation into Lila's death escalates, Tess finds her family attacked on all sides. What first seemed like a tragic accidental death is turning into something far more sinister, and not only is Tess's son a suspect but her husband is a person of interest too. But Lila's death isn't the first blemish on Haywood's record, and the more Tess learns about Haywood's fabled history, the more she realizes that not all skeletons will stay safely locked in the closet.
In 5 Years by Rebecca Serle
Perfect for fans of Me Before You and One Day—a striking, powerful, and moving love story following an ambitious lawyer who experiences an astonishing vision that could change her life forever.
Where do you see yourself in five years?
When Type-A Manhattan lawyer Dannie Cohan is asked this question at the most important interview of her career, she has a meticulously crafted answer at the ready. Later, after nailing her interview and accepting her boyfriend's marriage proposal, Dannie goes to sleep knowing she is right on track to achieve her five-year plan.
But when she wakes up, she's suddenly in a different apartment, with a different ring on her finger, and beside a very different man. The television news is on in the background, and she can just make out the scrolling date. It's the same night—December 15—but 2025, five years in the future.
After a very intense, shocking hour, Dannie wakes again, at the brink of midnight, back in 2020. She can't shake what has happened. It certainly felt much more than merely a dream, but she isn't the kind of person who believes in visions. That nonsense is only charming coming from free-spirited types, like her lifelong best friend, Bella. Determined to ignore the odd experience, she files it away in the back of her mind.
That is, until four-and-a-half years later, when by chance Dannie meets the very same man from her long-ago vision.
Brimming with joy and heartbreak, In Five Years is an unforgettable love story that reminds us of the power of loyalty, friendship, and the unpredictable nature of destiny.
Darling Rose Gold by Stephanie Wrobel
For the first eighteen years of her life, Rose Gold Watts believed she was seriously ill. She was allergic to everything, used a wheelchair and practically lived at the hospital. Neighbors did all they could, holding fundraisers and offering shoulders to cry on, but no matter how many doctors, tests, or surgeries, no one could figure out what was wrong with Rose Gold.
Turns out her mom, Patty Watts, was just a really good liar.
After serving five years in prison, Patty gets out with nowhere to go and begs her daughter to take her in. The entire community is shocked when Rose Gold says yes.
Patty insists all she wants is to reconcile their differences. She says she's forgiven Rose Gold for turning her in and testifying against her. But Rose Gold knows her mother. Patty Watts always settles a score.
Unfortunately for Patty, Rose Gold is no longer her weak little darling…
And she's waited such a long time for her mother to come home.
The Glass Hotel by Emily St. John Mandel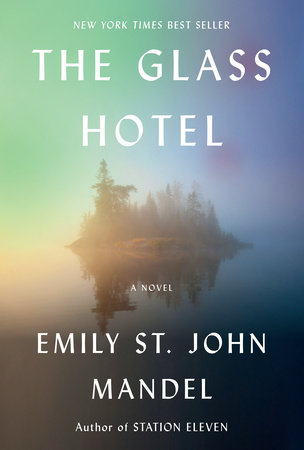 From the award-winning author of Station Eleven, an exhilarating novel set at the glittering intersection of two seemingly disparate events-a massive Ponzi scheme collapse and the mysterious disappearance of a woman from a ship at sea.
Vincent is a bartender at the Hotel Caiette, a five-star lodging on the northernmost tip of Vancouver Island. On the night she meets Jonathan Alkaitis, a hooded figure scrawls a message on the lobby's glass wall: "Why don't you swallow broken glass." High above Manhattan, a greater crime is committed: Alkaitis is running an international Ponzi scheme, moving imaginary sums of money through clients' accounts. When the financial empire collapses, it obliterates countless fortunes and devastates lives. Vincent, who had been posing as Jonathan's wife, walks away into the night. Years later, a victim of the fraud is hired to investigate a strange occurrence: a woman has seemingly vanished from the deck of a container ship between ports of call.
In this captivating story of crisis and survival, Emily St. John Mandel takes readers through often hidden landscapes: campgrounds for the near-homeless, underground electronica clubs, the business of international shipping, service in luxury hotels, and life in a federal prison. Rife with unexpected beauty, The Glass Hotel is a captivating portrait of greed and guilt, love and delusion, ghosts and unintended consequences, and the infinite ways we search for meaning in our lives.
---
My classic?
Invisible Man by Ralph Ellison
Ralph Elllison's Invisible Man is a monumental novel, one that can well be called an epic of modern American Negro life. It is a strange story, in which many extraordinary things happen, some of them shocking and brutal, some of them pitiful and touching–yet always with elements of comedy and irony and burlesque that appear in unexpected places. It is a book that has a great deal to say and which is destined to have a great deal said about it.
After a brief prologue, the story begins with a terrifying experience of the hero's high school days, moves quickly to the campus of a Southern Negro college and then to New York's Harlem, where most of the action takes place. The many people that the hero meets in the course of his wanderings are remarkably various, complex and significant. With them he becomes involved in an amazing series of adventures, in which he is sometimes befriended but more often deceived and betrayed–as much by himself and his own illusions as by the duplicity of the blindness of others.
---
What are you excited about in March? Let me know in the comments, at hollyandoates@gmail.com, or on social media – always @hollyandoates !
---
Photo and synopsis of Anna K from macmillan.com
Photo and synopsis of The Sea of Lost Girls from carolgoodman.com
Photo and synopsis of In 5 Years from simonandchuster.com
Photo and synopsis of Darling Rose Gold from stephaniewrobel.com
Photo and synopsis of The Glass Hotel from penguinrandomhouse.com
Photo and synopsis of Invisible Man from amazon.com