January was somehow the longest year I've ever lived through and also flew by fast. Now I know it's a little past the first but February is one of my favorite months of the year. Mostly because I love Valentine's Day. If you're in a relationship, it's a great time to do a little something special with your partner. If you're not, you can spend that money and energy on the friends who have been there for you through one relationship after another OR you can choose to show yourself a little extra love – which is something I think we can all use a little more of. For me, that means buying a few extra books, splurging on nicer coffee, and taking a couple extra nights in.
That said, I want to share the books and things I'm most excited about this month:
The Girl with the Louding Voice by Abi Daré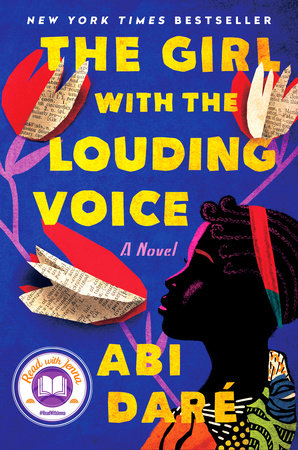 A powerful, emotional debut novel told in the unforgettable voice of a young Nigerian woman who is trapped in a life of servitude but determined to fight for her dreams and choose her own future.
 
Adunni is a fourteen-year-old Nigerian girl who knows what she wants: an education. This, her mother has told her, is the only way to get a "louding voice"—the ability to speak for herself and decide her own future. But instead, Adunni's father sells her to be the third wife of a local man who is eager for her to bear him a son and heir.
When Adunni runs away to the city, hoping to make a better life, she finds that the only other option before her is servitude to a wealthy family. As a yielding daughter, a subservient wife, and a powerless slave, Adunni is told, by words and deeds, that she is nothing.
But while misfortunes might muffle her voice for a time, they cannot mute it. And when she realizes that she must stand up not only for herself, but for other girls, for the ones who came before her and were lost, and for the next girls, who will inevitably follow; she finds the resolve to speak, however she can—in a whisper, in song, in broken English—until she is heard.
DROPS: February 4, 2020
The Gravity of Us by Phil Stamper
In this smart, heart-warming YA debut perfect for fans of Becky Albertalli and Adam Silvera, two teens find love when their lives are uprooted for their parents' involvement in a NASA mission to Mars.
Cal wants to be a journalist, and he's already well underway with almost half a million followers on his FlashFame app and an upcoming internship at Buzzfeed. But his plans are derailed when his pilot father is selected for a highly-publicized NASA mission to Mars. Within days, Cal and his parents leave Brooklyn for hot and humid Houston.
With the entire nation desperate for any new information about the astronauts, Cal finds himself thrust in the middle of a media circus. Suddenly his life is more like a reality TV show, with his constantly bickering parents struggling with their roles as the "perfect American family."
And then Cal meets Leon, whose mother is another astronaut on the mission, and he finds himself falling head over heels—and fast. They become an oasis for each other amid the craziness of this whole experience. As their relationship grows, so does the frenzy surrounding the Mars mission, and when secrets are revealed about ulterior motives of the program, Cal must find a way to get to the truth without hurting the people who have become most important to him.
DROPS: February 4, 2020
Weather by Jenny Offill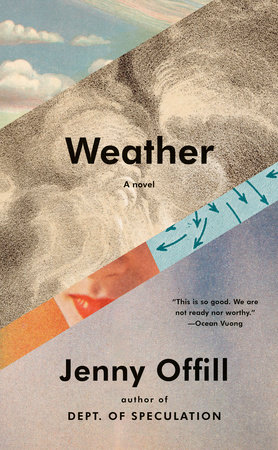 DROPS: February 11, 2020
The Other Mrs. by Mary Kubica
Sadie and Will Foust have only just moved their family from bustling Chicago to small-town Maine when their neighbor, Morgan Baines, is found dead in her home. The murder rocks their tiny coastal island, but no one is more shaken than Sadie, who is terrified by the thought of a killer in her very own backyard.
But it's not just Morgan's death that has Sadie on edge. It's their eerie old home, with its decrepit decor and creepy attic, which they inherited from Will's sister after she died unexpectedly. It's Will's disturbed teenage niece Imogen, with her dark and threatening presence. And it's the troubling past that continues to wear at the seams of their family.
As the eyes of suspicion turn toward the new family in town, Sadie is drawn deeper into the mystery of Morgan's death. But Sadie must be careful, for the more she discovers about Mrs. Baines, the more she begins to realize just how much she has to lose if the truth ever comes to light.
DROPS: February 18, 2020
---
Aaaand my classic for this month:
Beloved by Toni Morrison
Winner of the Pulitzer Prize, Toni Morrison's Beloved is a spellbinding and dazzlingly innovative portrait of a woman haunted by the past.
Sethe was born a slave and escaped to Ohio, but eighteen years later she is still not free. She has borne the unthinkable and not gone mad, yet she is still held captive by memories of Sweet Home, the beautiful farm where so many hideous things happened. Meanwhile, Sethe's house has long been troubled by the angry, destructive ghost of her baby, who died namelessly and whose tombstone is engraved with a single word: Beloved.
Sethe works at beating back the past, but it makes itself heard and felt incessantly in her memory and in the lives of those around her. When a mysterious teenage girl arrives, calling herself Beloved, Sethe's terrible secret explodes into the present.
Combining the visionary power of legend with the unassailable truth of history, Morrison's unforgettable novel is one of the great and enduring works of American literature.
---
That's my consumption plan for February and I'm looking forward to every minute and page.
What are you most excited about this month? Let me know in the comments or send an e-mail to hollyandoates@gmail.com. You can also reach out to me on social media: always, @hollyandoates.
---
Synopsis and photo of The Girl With the Louding Voice and Weather from penguinrandomhouse.com
Synopsis and photo of The Gravity of Us from barnesandnoble.com
Synopsis and photo of The Other Mrs. from marykubica.com
Synopsis of Beloved from book jacket; photo from amazon.com